TheCityMaker's movie-spoof of "Anastasia".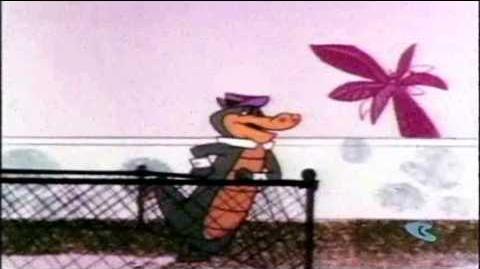 Cast
Anastasia - Cindy Bear
Dimitri - Yogi Bear
Vladimir - Magilla Gorilla
Pooka - Stich (Lilo & Stitch)
Rasputin - Scar (The Lion King)
Bartok - Wally Gator
Sophie - Kala (Tarzan)
Dowager Empress Marie - Bear Nita (Brother Bear 2)
Anastasia's Parents - Maw and Paw Rugg (The Hillbilly Bears)
Phlegmenkoff - Zira (The Lion King 2: Simba's Pride)
Servant - Hokey Wolf
Bartok's Girlfriend - Gretchen (Camp Lazlo)
Ticket Agent - Quick Draw McGraw
Young Anastasia - Floral Rugg (The Hillbilly Bears)
Young Dimitri - Boo-Boo Bear
Rasputin's Minions as Colorful butterflies - Lilly (Alpha and Omega), Margaret (Regular Show) and Ingrid Giraffe (My Gym Partner's a Monkey)
Ad blocker interference detected!
Wikia is a free-to-use site that makes money from advertising. We have a modified experience for viewers using ad blockers

Wikia is not accessible if you've made further modifications. Remove the custom ad blocker rule(s) and the page will load as expected.