ChasFinsterandKiraFinsterFan360's movie spoof of "Oliver & Company".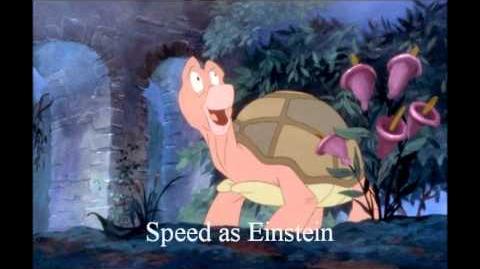 Oliver - Young Simba (The Lion King)
Dodger - Chas Finster (Rugrats)
Tito (Ignacio Alonzo Julio Federico Tito) - Timon (The Lion King)
Einstein - Wilbur (The Rescuers Down Under)
Francis - Scuttle (The Little Mermaid)
Rita - Kira Finster (Rugrats)
Fagin - Professor Archmedies Q. Porter (Tarzan)
Roscoe & DeSoto - Captain Hook and Mr. Smee (Peter Pan)
Sykes - Judge Claude Frollo (The Hunchback of Notre Dame)
Jenny Foxworth - Lilo (Lilo and Stitch)
Winston - King Stefen (Sleeping Beauty)
Georgette - Miss Kitty (The Great Mouse Detective)
Old Louie - Warren T. Rat (An American Tail)
Ad blocker interference detected!
Wikia is a free-to-use site that makes money from advertising. We have a modified experience for viewers using ad blockers

Wikia is not accessible if you've made further modifications. Remove the custom ad blocker rule(s) and the page will load as expected.