Nikkdisneylover8390's movie spoof of "Oliver & Company".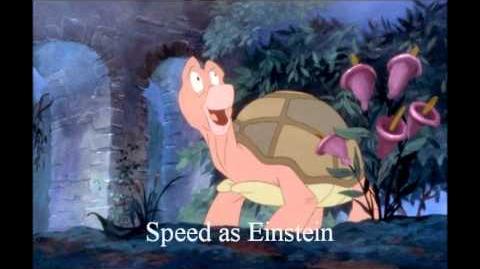 Oliver - Kitten Edmond (Rock-A-Doodle)
Dodger - Tramp (Lady and the Tramp)
Tito (Ignacio Alonzo Julio Federico Tito) - Tigger (Pooh)
Einstein - Speed (The Swan Princess)
Francis - Iago (Aladdin)
Rita - Lady (Lady and the Tramp)
Fagin - Fflewddur Fflam (The Black Cauldron)
Roscoe & DeSoto - Ratigan & Fidget (The Great Mouse Detective)
Sykes - Edgar (The Aristocats)
Jenny Foxworth - Penny (The Rescuers)
Winston - Professor Utonium (The Powerpuff Girls)
Georgette - Vixey (The Fox and the Hound)
Old Louie - Shan-Yu (Mulan)
Oliver's Brothers and Sisters - Various kittens
Passersby - Rancis Fluggerbutter, Vanellope Von Schweetz, Sergeant Calhoun, Adorabeezle Winterpop, and Candlehead (Wreck-It Ralph)
Mangy Dog - Chief (The Fox and the Hound)
Guy with Radio - Fix-It Felix Jr. (Wreck-It Ralph)
Little Boy with his Mother - Mac (Foster's Home for Imaginary Friends)
Dog on the leash - Gypsy (A Bug's Life)
Two Female Singing Dogs - Si and Am (Lady and the Tramp)
Dogs watching Dodger amazed - Robin Hood, Little John, and Friar Tuck (Robin Hood)
Other dogs on leash - Bears (Brother Bear)
Woman in Red Volkswagon Beetle - Belle (Beauty and the Beast)
Singing Dogs - the Vultures (The Jungle Book)
Singing Rats - Rats (Muppets)
Couple walking on the Sidewalk - Penny's Adoptive Parents (w/ Penny as and extra) (The Rescuers)
Couple of Dogs in limo - Tanya (An American Tail: Fievel Goes West) and Bridget (An American Tail
Ad blocker interference detected!
Wikia is a free-to-use site that makes money from advertising. We have a modified experience for viewers using ad blockers

Wikia is not accessible if you've made further modifications. Remove the custom ad blocker rule(s) and the page will load as expected.