Nikkdisneylover8390's movie-spoof of "Snow White and the Seven Dwarfs".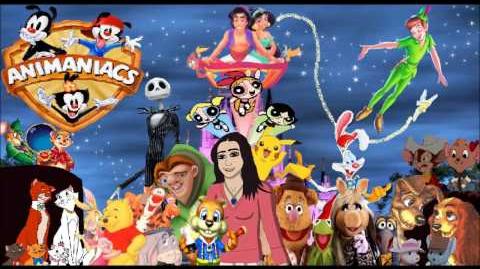 Cast:
Snow White - Jessie (Toy Story 2)
The Prince - Buzz Lightyear (Toy Story)
The Evil Queen - Morgana (The Little Mermaid 2: Return to the Sea)
The Evil Queen as Witch - Madame Medusa (The Rescuers)
Doc - Kermit the Frog (Muppets)
Grumpy - Sam the Eagle (Muppets)
Happy - Fozzie Bear (Muppets)
Sleepy - Pepe the King Prawn (Muppets)
Bashful - Gonzo the Great (Muppets)
Sneezy - Rizzo the Rat (Muppets)
Dopey - Beaker (Muppets)
The Slave of the Magic Mirror - Dr. Facilier (The Princess and the Frog)
Humbert the Huntsman - Quasimodo (The Hunchback of Notre Dame)
Trailers:
Ad blocker interference detected!
Wikia is a free-to-use site that makes money from advertising. We have a modified experience for viewers using ad blockers

Wikia is not accessible if you've made further modifications. Remove the custom ad blocker rule(s) and the page will load as expected.