TheCityMaker's movie spoof of "The Princess and the Frog".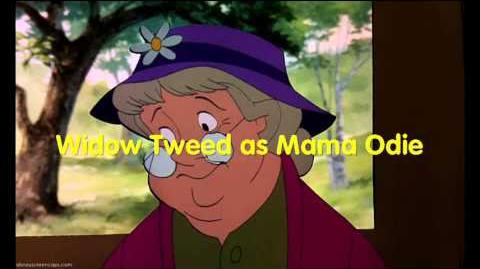 Cast
(Young) Tiana - Jenny (Oliver & Company)
(Adult) Tiana - Megara (Hercules)
Naveen - Hercules (Hercules)
(Young) Charlotte La Bouf - Penny (The Rescuers)
(Adult) Charlotte La Bouf - Eilonwy (The Black Cauldron)
Dr. Facilier - Hades (Hercules)
Mama Odie - Widow Tweed (The Fox and the Hound)
Juju - Viper (Kung Fu Panda)
Ray - Flik (A Bug's Life)
Naveen as a Frog - Yogi Bear
Tiana as a Frog - Cindy Bear
Louis - Quick Draw McGraw
Lawrence - Marvin the Martian (Looney Tunes)
Big Daddy Eli La Bouf - Geppetto (Pinocchio)
Eudora (Tiana's Mom) - Lady Juliana (Quest for Camelot)
James (Tiana's Dad) - Sir Lionel (Quest for Camelot)
Naveen's Parents (The King & Queen of Maldonia) - Zeus and Hera (Hercules)
Dr. Facilier's "Friends" - The Hydra, the Titans, the Cyclops, Ceberus the 3-Headed Dog (Hercules)
Frog Hunters - Alameda Slim, Wesley, and Rico (Home on the Range)
Prince Ralphie (Naveen's Little Brother) - Pinocchio
Tiana's Friends - Pocahontas and Esmerelda (The Hunchback of Notre Dame)
Two Secretaries - Human Kuzco and Pacha (The Emperor's New Groove)
Stella the Dog - Jenna (Balto)
Ad blocker interference detected!
Wikia is a free-to-use site that makes money from advertising. We have a modified experience for viewers using ad blockers

Wikia is not accessible if you've made further modifications. Remove the custom ad blocker rule(s) and the page will load as expected.