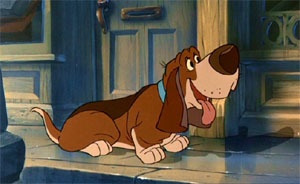 Toby is a character dog from The Great Mouse Detective.
Toby played Max in The Little British Girl.
Toby played Rajah in Ericladdin
Toby played Nevins in The Bear in the Hat
Toby played the Crocodile in Kid Flash Pan.
Toby played Justin's members in The Secret of NIMH (DogsVersion)
He is a Dachshund
Portrayals:
Gallery:
Ad blocker interference detected!
Wikia is a free-to-use site that makes money from advertising. We have a modified experience for viewers using ad blockers

Wikia is not accessible if you've made further modifications. Remove the custom ad blocker rule(s) and the page will load as expected.