CoolZDane's Movie Spoof of "James and the Giant Peach".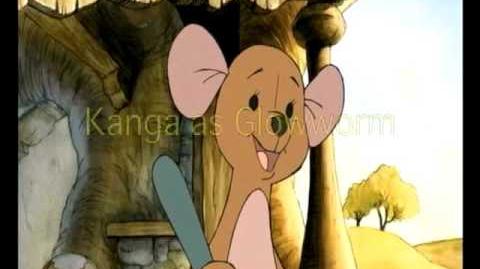 Cast:
James (Live/Action)-Wart (The Sword in the Stone)
James (Anthropomorphic)-Young Simba (The Lion King)
Aunt Sponge-Ursula (The Little Mermaid)
Aunt Spiker-Yzma (The Emperor's New Groove)
Old Man-Merlin (The Sword in the Stone)
James' Parents-Roger and Anita (101 Dalmatians (Animated))
Grasshopper-Bagheera (The Jungle Book)
Centipede-Timon (The Lion King)
Ladybug-Kala (Tarzan)
Miss Spider-Tigress (Kung Fu Panda)
Earthworm-Louis (The Princess and the Frog)
Glowworm-Kanga (Winnie the Pooh)
Rhinoceros-Shere Khan (The Jungle Book)
Ad blocker interference detected!
Wikia is a free-to-use site that makes money from advertising. We have a modified experience for viewers using ad blockers

Wikia is not accessible if you've made further modifications. Remove the custom ad blocker rule(s) and the page will load as expected.