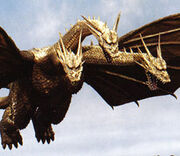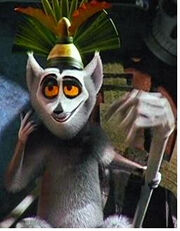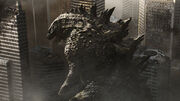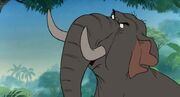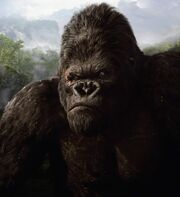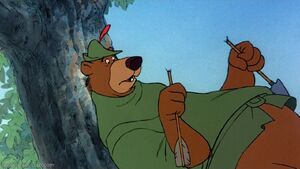 We're Back! An Animal's Story
is another cartoon movie spoof and parody of "We're Back! A Dinosaur's Story" is created by LionKingRulez. It will appear on YouTube in the near future
Cast:
Rex - Little John (Robin Hood)
Real Animal Rex - King Kong
Captain Neweyes - Noah Man (El Arca)
Elsa - Tigress (Kung Fu Panda)
Real Animal Elsa - Mothra
Woog - Colonel Hathi (The Jungle Book)
Real Animal Woog - Godzilla
Dweeb - King Julien (Madagascar)
Real Animal Dweeb - King Ghidorah
Louie - Pete (Pete's Dragon (1977)) 
Cecilia - Luana Patten (Fun and Fancy Free)
Professor Screweyes - Alameda Slim (Home on the Range)
Doctor Bleeb - Tannana (Brother Bear)
Stubbs the Clown - Lucky Jack (Home on the Range)
Vorb - Pity (El Arca)
Two Hood-horned Women who run/hold the chained-hooked scepter during th end of Act 1 - Captain Chantel Dubois (Madagascar 3: Europe Most Wanted) and Ludmilla (Bartok the Magnificent)
Ad blocker interference detected!
Wikia is a free-to-use site that makes money from advertising. We have a modified experience for viewers using ad blockers

Wikia is not accessible if you've made further modifications. Remove the custom ad blocker rule(s) and the page will load as expected.